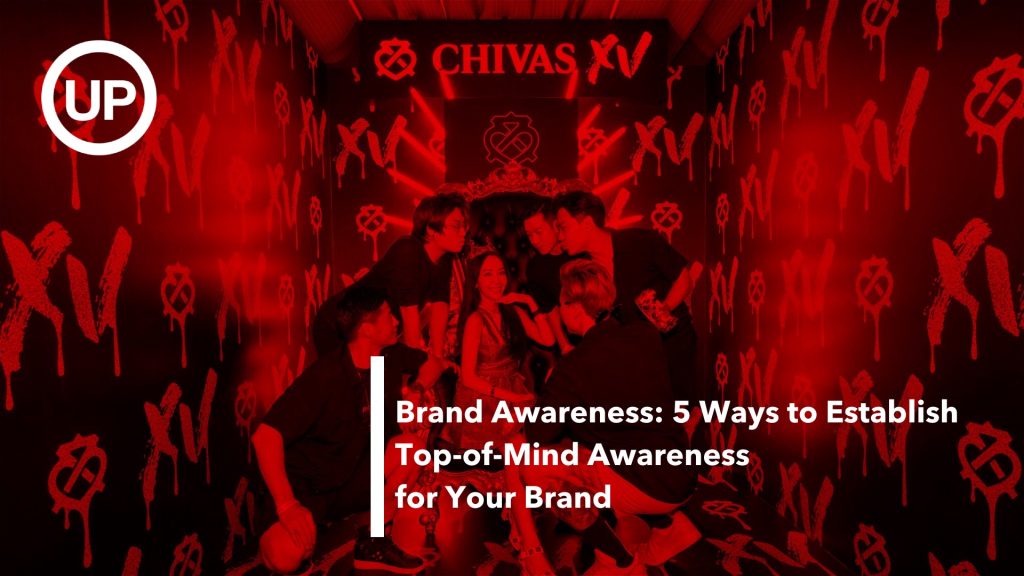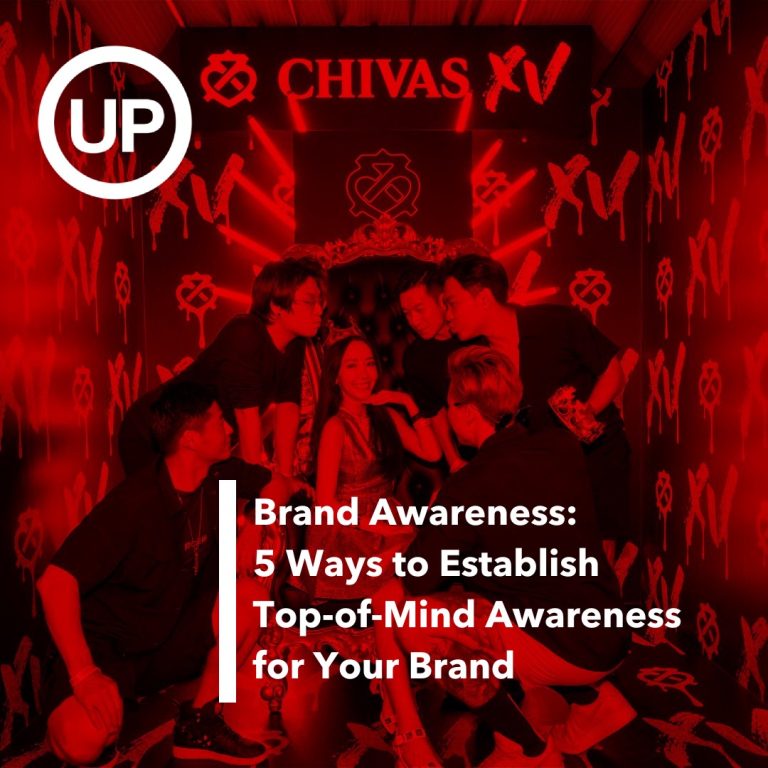 Brand awareness has to be built for your brand or company to increase brand visibility. Only then will you have a strong foundation to forge a memorable brand that has top-of-mind awareness, becoming the first choice for your customers and clients. 
So, where do you even begin? How do you build awareness effectively? In this article, we share with you its definition and five ways to establish top-of-mind awareness for your brand.
Brand awareness is a marketing term for how familiar your customers are with your brand and your products or services. 
It should ideally include a level of brand recognition: what makes your brand stand out from your competition, positive associations and aspects of your brand, and why customers should trust your brand and buy from you.
Every customer journey begins with brand awareness. With a good strategy and a set of tools to build awareness and increase brand visibility, you can set the right tone for a customer's entire journey with your brand—awareness, interest, consideration, to purchase and possibly loyalty.
Let's look at five ways your brand can establish top-of-mind awareness today. 
1. Increase your social media presence to improve brand awareness
Social media is a common tool that most brands use to raise their awareness. It is one of the easiest ways to reach as wide of a customer and client base as possible while remaining searchable online. 
To build awareness and increase your brand visibility, get on social media platforms that are relevant to your target audience. For example, TikTok is a great way to reach Gen Zers. As for the Millennials, Instagram would probably be a better option.
And by increasing the number of ways your customers and clients can interact with your brand, you will naturally develop top-of-mind awareness over time. After all, good social media interactions will help your customers and clients feel seen and valued. This goes on to encourage them to stay as part of your community and share their positive experiences with others. 
Tips to increase your social media following:
Post relevant brand content to your social media accounts

Showcase your brand personality through your posts 

Interact with your followers 

Partner with other brands and/or creators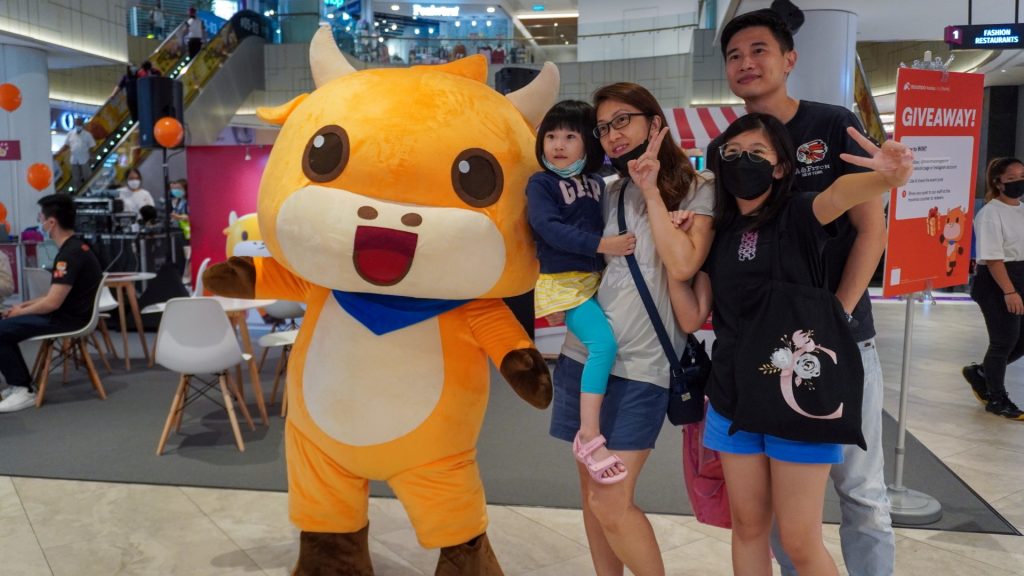 2. Establish a consistent and distinct brand aesthetic
Consistency is very important to brand awareness and brand recognition. When your brand has a distinct and coherent brand identity across all of your customer and client touch points, you are helping them to easily identify and recall your brand no matter where, how, or when they are encountering your brand. 
You will also want to make sure that your brand aesthetic is distinct and unique to your brand, so customers and clients will avoid mixing you up with a competitor brand. And when they enjoy your brand and want to share the love with others, they will also be able to point others to your brand with no trouble.
Tips to establish a consistent and distinct brand aesthetic:
Share a brand guide with all employees

Use your brand logo on most, if not all, customer and client touch points

Avoid appearing or coming across as too similar to any competitor brands
3. Organise brand activation events
Brand activation is a surefire way to increase brand awareness with customers and clients, as well as reach out to potential ones who happen to chance upon your events! 
Through brand activation events, which are unique to your brand and for everyone to interact with your brand in a novel way, you can increase brand awareness by showcasing your brand and products or services, associating your brand with fun and engaging experiences, and giving people a good reason to talk about your brand in the media. Not only does this increase your overall brand exposure, but it also helps you build top-of-mind awareness in the long run.
At Unearthed Productions, we have some great examples of brand activations and experiential marketing events in recent years. Gain some inspiration and insights as to how brand activations can help you build brand awareness and increase brand visibility.
And when you are ready to take the next step of harnessing brand activations to build brand awareness for your brand, simply reach out to us and our Experience Managers will be happy to get you started.
4. Participate in or sponsor local events to boost brand awareness
Through sponsorship of local events, such as marathons and charity events, your customers and clients will begin to associate you with positive qualities such as community engagement. 
As a sponsor, you will also be able to get your brand featured around festivals and events, your brand logo appearing in the background of photographs, videos, and even other types of media being shared by everyone at the local event. This builds brand awareness subtly but effectively.
5. Curate a calendar of offline events
There are many brand marketing techniques that solely revolve around the digital world, because it is true that the online space helps you reach a wide customer and client base at any time from anywhere in the world. However, there is great value in going offline and maintaining a strong offline presence.
Offline events, such as conferences and product launches, offer memorable experiences for your customers and clients by giving them the opportunity to get up close and personal with your brand. This gives your brand the chance to enhance the quality of connections with your customer and client base, build a strong community around your brand, and even reward your customers and clients with a unique experience that cannot be replicated online.
Coupled with a strong online presence, your offline events will give you an edge over your competitor brands in reaching your customers and clients and maintaining a stronger relationship with them. This is how you can achieve high brand awareness and establish top-of-mind awareness with your customers and clients effectively.
Different types of offline events your brand can consider:
At Unearthed Productions, we are an award-winning event agency that specialises in brand activations and a range of offline events. 
To kickstart your journey of building brand awareness and increasing brand visibility, chat with our Experience Managers and explore the possibilities that your brand can explore. Let's help you achieve an upgraded audience experience today. 
Book a complimentary consultation or contact us at +65 6242 8032 (Call).
New to Unearthed Productions?
Get in touch with us and get ideas for your next experiential marketing event.



Reconnect with your Experience Manager to brainstorm your experiential marketing event strategy for 2023.
Our Venue Partners
Engage Theatres @ Suntec Singapore | NTUC Centre | Pan Pacific Singapore | Carlton Hotel Singapore | PARKROYAL on Beach Road