How moomoo empowered its newest product, Cash Plus, to stand out in the crowded market and reach new audiences
How moomoo empowered its newest product, Cash Plus, to stand out in the crowded market and reach new audiences

moomoo is a brokerage app that allows users to trade stocks in the US, Hong Kong and Singapore markets among an array of other investment choices such as options, futures, ETFs and REITs. Following its success, it decided to launch Cash Plus in Singapore. The new product is aimed at new investors and those who prioritise safe returns on their investments.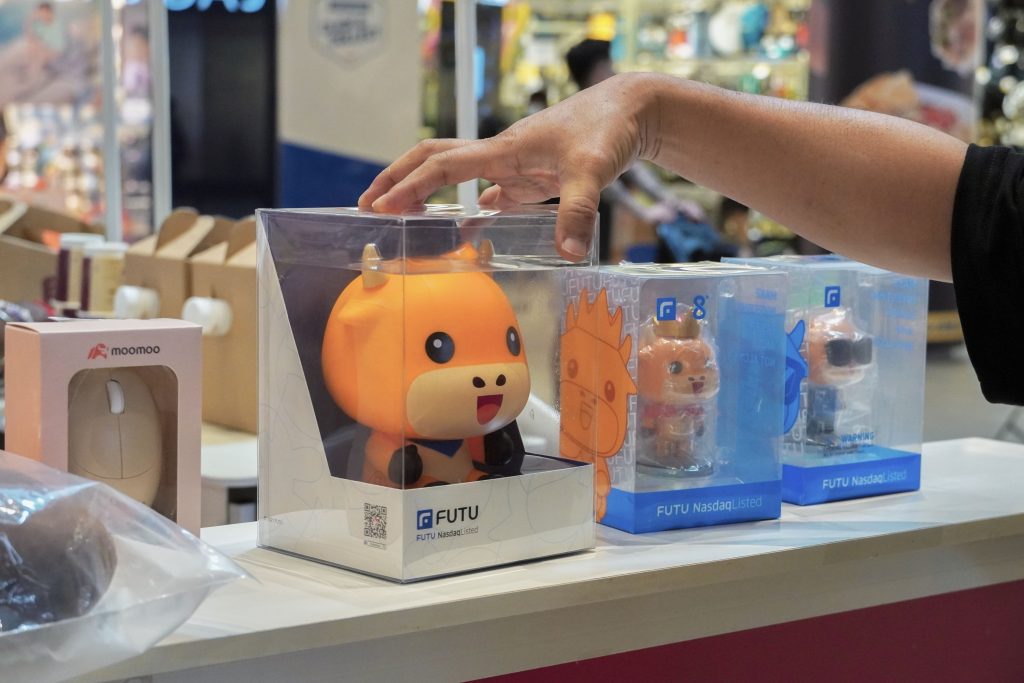 Not for the first time, a brokerage app had rolled out an investment product that promotes safe returns. At this point, you could forgive budding investors for feeling a little jaded.
But for years now, moomoo has banked on its mascot – a bright orange caricature of a cow called moo – to lend itself a friendly and welcoming persona. It's a huge departure from the formal and sterile image that's synonymous with an investment platform. Today, moomoo even carries a range of merchandise designed around moo.
For the launch of Cash Plus, moomoo built on these qualities. An introductory offer, which was stylised as 'Have a Kopi on moo daily', saw moomoo give out $2 every day for 30 days to users who had invested and held onto at least $100 worth of stocks for the same period of time.
In conjunction with this offer, moomoo wanted to hold a series of roadshows. The goal was to drive awareness of Cash Plus and attract people to sign up for an account. The question? How could we bring these roadshows to life in a distinctively moomoo way?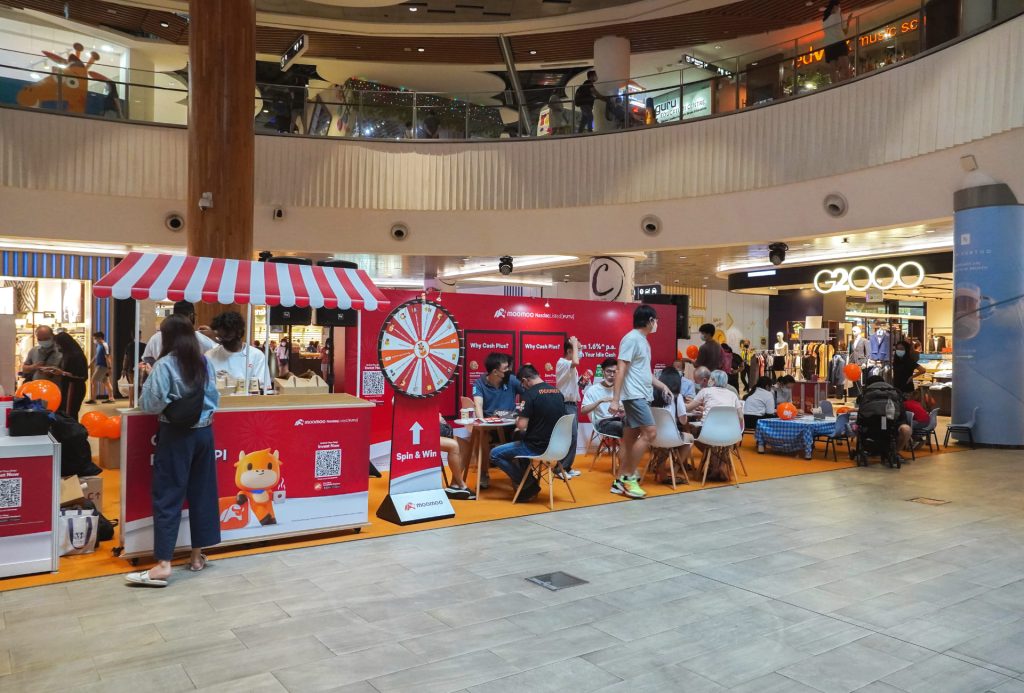 Moving quickly to pinpoint Cash Plus's target audiences as young families and those who have just started their careers, we agreed on three key locations for the roadshows. NEX and Waterway Point hosted a roadshow each from 15-21 Aug 22, while Century Square was home to a third roadshow from 17-23 Aug 22.
In conceptualising the roadshows for moomoo, we wanted to support the brand's family-friendly and cheery persona. Besides meet-and-greets with a life-size moo, we designed an activity corner where kids could fill out colouring pages printed with images of moo. These activities kept the kids engaged and created a conducive space for us to share more about Cash Plus with their parents.
moomoo's 'Have a Kopi on moo daily' campaign also inspired us to adopt a hyper-local approach for the roadshows. Other than moo merchandise, we gave out kopi from Ya Kun Kaya Toast and popular childhood snacks such as Apollo Wafer Sticks, Chicken Rings and Pola Snacks. 
In the end, these strategies enabled us to deliver a series of roadshows that captured the hearts and minds of Cash Plus's young demographic.
By leveraging the strengths of the moomoo brand, we were able to empower its newest product, Cash Plus, to stand out in a crowded market and reach new audiences.

hours' worth of attention gained from shoppers at NEX, Waterway Point and Century Square

visitors at moomoo 'Have a Kopi on moo daily' roadshows


new sign-ups for Cash Plus


How Lazada boosted awareness of its LazMall and LazMall Prestige channels and drove online-to-offline shopper engagement 
How CapitaLand worked with its stakeholders to boost the profile of Clarke Quay as the ultimate nightlife destination


Create your next event experience with us today
We can't wait to connect and bring your unique vision to life.