Every event solution you need to power your next event experience, under one roof
Bring your unique vision to life with Singapore's award-winning events agency


We are the winners of 7 awards, including Best Consumer Event: Arts & Entertainment
Every event solution you need to power your next event experience, under one roof
Bring your unique vision to life with Singapore's award-winning events agency
Unearthed Productions is a full-service event management company in Singapore
We deliver a 360o suite of event solutions that empowers you to seamlessly execute an award-winning event experience
From conceptualising your visual communication to tailoring a unique event programme to tackling logistics and catering to supporting you with cutting-edge event technology, every step in your event planning process and execution is designed to be in our safe hands. Whether you're looking to hold an employee engagement event such as an award ceremony, a dinner experience or a town hall meeting – or an audience engagement event such as a conference, a community event, a festival, a placemaking effort or a brand activation event, we have you covered.
Your one-stop event management agency for building the complete event experience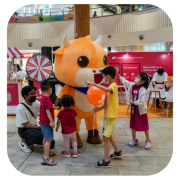 Planning for your event begins in earnest with a holistic understanding of not just your organisational or brand values but also the shifting conversations around you. Using a range of methodologies, our research team hunts for the insights that lay the groundwork for us to create a defining event experience for you.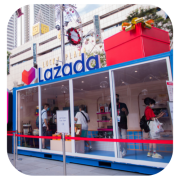 Our strategy team pursues these insights to guide decisions on every facet of your event experience, including your event theme, key visuals and your event programme. Each is designed to bring your stakeholders or community members together, drive your engagement with them and inspire their positive action.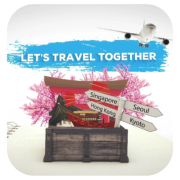 Our creative team works in close harmony with our strategy team to bring even your biggest ideas to life. We keep everyone – 2D and 3D artists, motion designers, animators, storyboard artists, video editors – under the same roof, so we are extra agile and able to react to your dynamic creative needs without skipping a beat.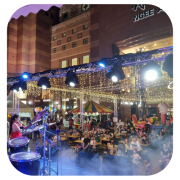 To create the best event experience for you, we may need to push the boundaries of the rulebook. Fortunately, we are fluent in its language, having worked hand in hand with major venue owners and government agencies for years.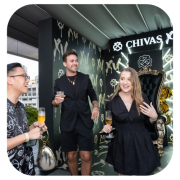 Integrated Marketing Communicatons
Our writers collaborate with our research and strategy teams to find and tell your story, then steer it through the treacherous noise of the competition and culture to touch points that matter. More than keeping your event top of mind, our goal is to build anticipation for it.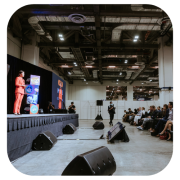 To execute your event experience, we rely on a time-tested combination of careful planning, technical know-how and a focus on details. Our event specialists work in consultation with Live Productions, our technical production arm, to fine-tune your event showcase in real time and ensure your audiences remain connected with it throughout.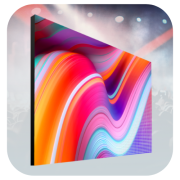 Our event production is backed by leading-edge audio-visual solutions, including pixel-rich P2.5mm LED walls, loudspeakers that deliver an innovative spatial audio experience and theatrical lighting. They serve as the artery of your event experience, powering what your audiences see, feel and hear.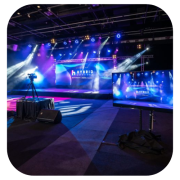 We believe one of the most crucial ingredients of a winning event experience is its venue. That's why we have partnered with Suntec Singapore, NTUC Centre and hotels in the Pan Pacific Hotels & Resorts and the Carlton Hotels & Suites hospitality groups to provide you with over 12,000 sqm of event space – all upgraded to carry our leading-edge event technology and supported by our event production expertise.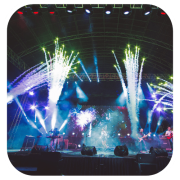 From fireworks that shoot 7 storeys into the air to a dramatic fog to confetti that bursts into a kaleidoscope of colours, our team of pyrotechnics and effects experts from Spectaworks, our stage effects arm, is trained and certified to safely deploy a spectacle like no other.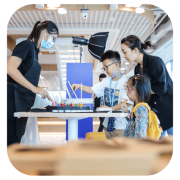 The end of your event experience marks the perfect opportunity to reinvigorate your engagement with audiences with a highlight reel or behind-the-scenes content.
Seedly Personal Finance Festival 2023
Learn how we weaved our creativity with our event production expertise to bring Singapore's largest personal finance festival to life
How Invade empowered emerging entrepreneurs, independent artists and creators to connect more effectively with their audiences at Artbox 2023
Tech in Asia Conference 2022
How Tech in Asia curated its conference programme and delivered the right value to the right audience
What our clients are saying about us
Event management is the complete process of planning an event, successfully executing it and creating meaningful post-event touchpoints.
Apart from employee engagement events such as award ceremonies, dinner experiences and town hall meetings, we specialise in audience engagement events such as conferences, community events, festivals, placemaking efforts and brand activation events. These events can be held in person (100% physical audience), in a hybrid format (combination of both a physical and a virtual audience) or virtually (livestreaming only).
Event management is a multi-faceted effort that involves just about every team member and a sea of decisions competing for your attention. Depending on the complexity of your event, finding the necessary resources and time may be a challenge. By hiring an event management company in Singapore like Unearthed Productions, you will be able to focus more on creating great event content and engaging your audiences.
The track record of the event management company is important. With 17 years of event management experience under the belt, Unearthed Productions is one of the most experienced event management companies in Singapore and has worked with government agencies and some of the biggest brands in the world.
Engaging a full-service event management company like Unearthed Productions also means you have ready access to a complete suite of event solutions, including content development, creative, marketing communications, event production, the latest event technology and post-event video content.
Above all, we pride ourselves on our eye for details and our passion to help you (and your event) succeed. By working in close collaboration with you throughout pre-event, event day and post-event, our event specialists will identify what's most important for you and what strikes a chord with your stakeholders.
It depends on the scale of your event. Some of the factors that can affect your cost include the format of your event (i.e. in person, hybrid or virtual), the type of event you are holding, the duration of your event and the venue. To get an accurate quote, we encourage you to send in an enquiry.
Although it can vary from event to event, we recommend a lead time of at least 6-8 weeks. 
It depends on your event objectives. For example, if you are celebrating the achievements of your employees through an award ceremony or a dinner experience, then you may review employee satisfaction. If your intention is to boost brand awareness and engagement with your audiences through a brand activation event, then you may want to check the attendance numbers and the time spent on your event touchpoints.
Along with dedicated research, strategy, creative and marketing communications teams, Unearthed Productions is home to a team of event specialists. They work in consultation with Live Productions, our technical production arm, and Spectaworks, our stage effects arm.
We are also the exclusive event partner of Suntec Singapore, and deliver on-demand event-hosting capabilities to NTUC Centre, Pan Pacific Singapore, Carlton Hotel Singapore and PARKROYAL on Beach Road.
Collaborate with us for your next event experience or request a demo to see just what it's really like to work us. We can't wait to connect with you and bring your unique vision to life.