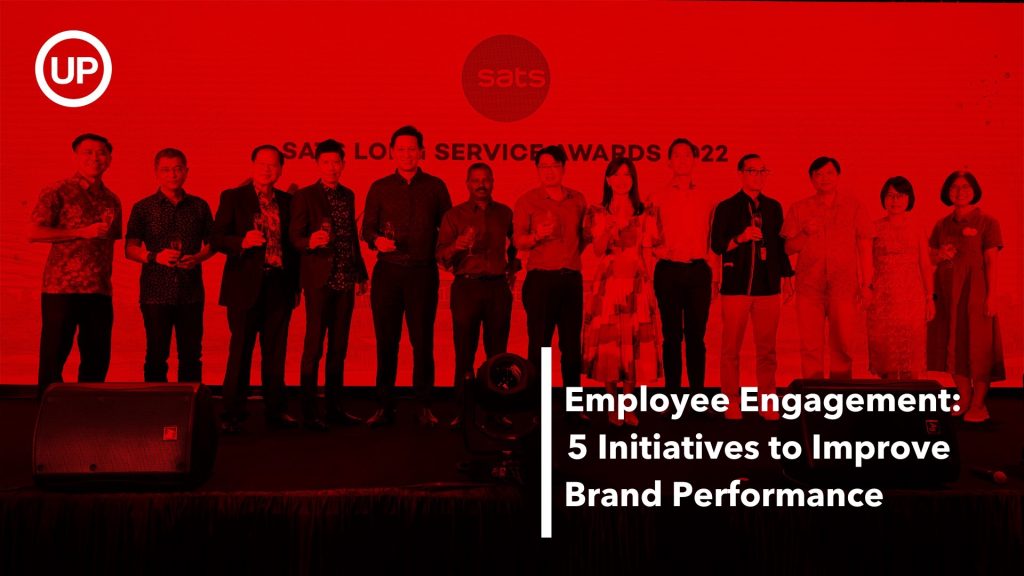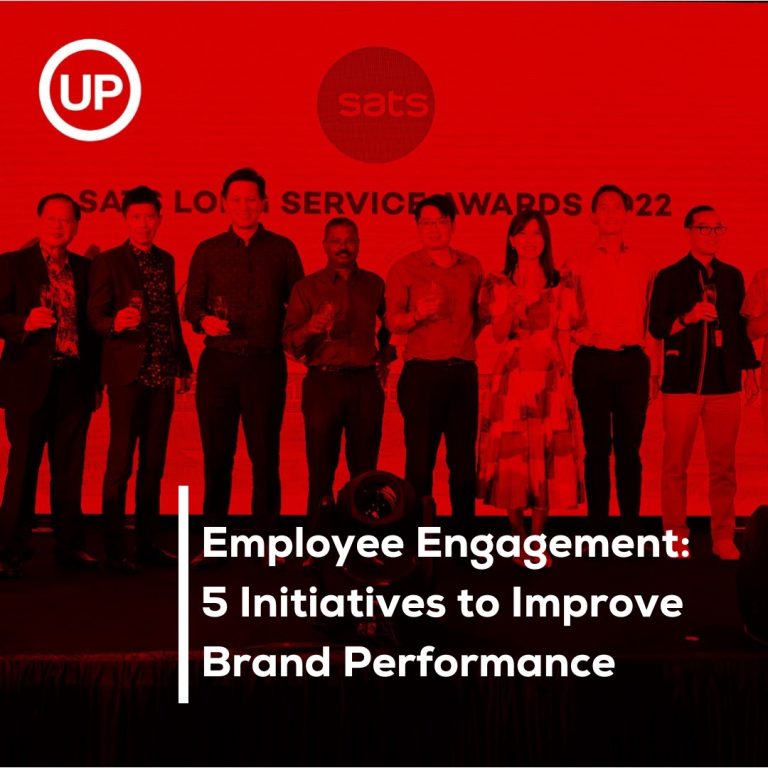 As your company's HR manager, you cannot afford to neglect your employees! After all, they are the very people who help your company thrive every single day.
Not only do they manage the company's different departments and stay on top of daily tasks, but your employees' level of satisfaction is directly linked to employee morale and work performance. This is why you have to know what employee engagement is all about.
What is employee engagement?
Employee engagement is the involvement, dedication, and enthusiasm of employees towards their job and workplace.
High employee engagement indicates that your employees care about their work and the company's performance. In other words, they will feel that their contributions matter. This will boost employee satisfaction and employee productivity, directly impacting your brand performance and brand success.
Aside from focusing on these five effective ways to boost employee engagement, you can help your employees feel appreciated and heard in other ways too. Here are five initiatives you can implement to increase employee engagement for better brand performance.
5 employee engagement initiatives to boost your brand's performance
1. Employee engagement surveys
Employee surveys are questionnaires designed with a specific purpose. They measure and evaluate employee morale, engagement, and overall satisfaction. This is also an effective way to gather feedback. With such a method, you can gauge your employee productivity and possible areas of improvement.
Most importantly, employee surveys can help your employees feel valued and appreciated. This sense of recognition directly contributes to employee satisfaction regarding their workplace. This may go on to encourage them to improve their work performance.
As a bonus, you can also use the gathered information in other ways. For example, you can leverage the information to create effective strategies to motivate your employees or improve employee satisfaction. Some employee engagement strategies can take on the form of dinner experiences, awards ceremonies, and more.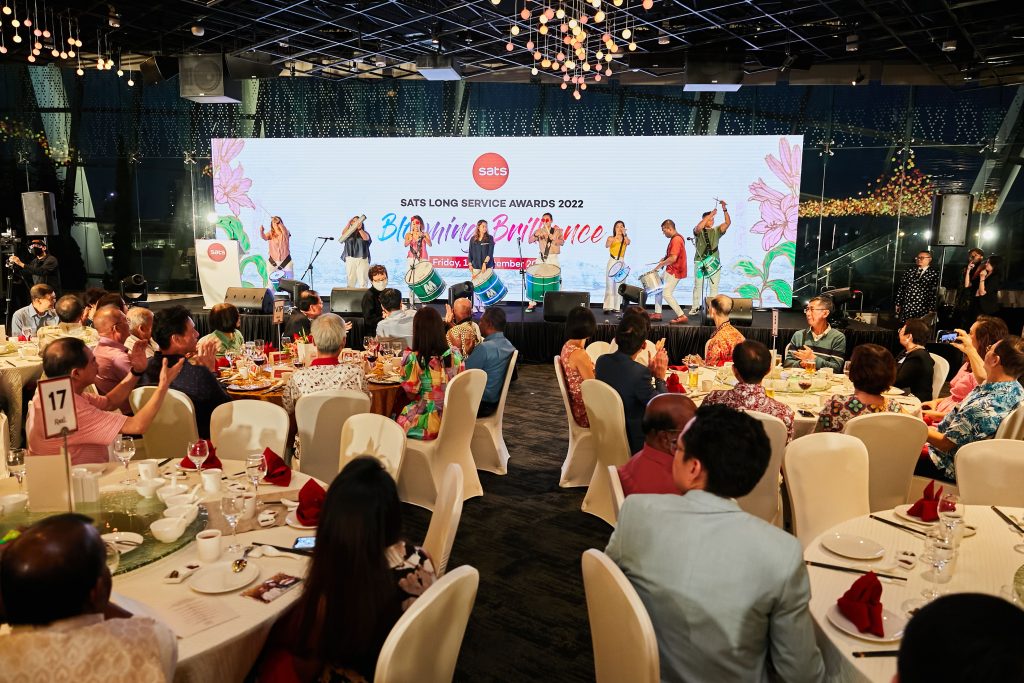 Recognition is one of the most effective ways to improve your employee engagement. To recognise your employees effectively, your company can organise an awards ceremony.
Award ceremonies are formal occasions where prizes are awarded to employees who are worthy of commendation. These awards can range from high achievement, long service, to even peer recognition. 
By holding awards ceremonies regularly, your company will foster a positive workplace culture where hard work is rewarded. As a result, this will boost employee productivity and employee satisfaction, two factors that impact your brand performance.
Needless to say, having such events can help your company maintain an on-going engagement with employees.
Unearthed Productions' successful awards ceremonies for SATS and DBCS are two successful examples that you can take inspiration from.
Dinner experiences, also known as dinner and dance, is a large party where the company celebrates all of its employees. Typically, such events involve fun activities, delicious food, and a look back at the company's success over the past year.
Your company can maintain a high engagement by organising annual dinner experiences for your employees. After all, such events allow them to let loose and celebrate all of their achievements. This also reflects your company's appreciation for your employees, who will feel more motivated to work harder in the long run.
Unsurprisingly, dinner experiences can become a factor that helps your company increase employee retention and productivity.
4. Team-building workshops and employee engagement events
Team-building is a popular management tool used for improving the performance of your employees, because it encourages your employees to be able to work together effectively. 
Why is this important? Team-building benefits your company by increasing communication between employees, motivating them to work better as a team. In short, it encourages employee collaboration. And when your employees recognise that they are part of a team working towards a common goal, your company's employee engagement will naturally improve.
This can take the form of a conference relevant to your industries, talks with esteemed guests, and seminars and workshops that promote more interactivity. 
Your company can better its effectiveness by engaging a suitable space like Hybrid Events @ NTUC Centre, which offers all necessary equipment and a conducive environment.
With such a great environment, your employees can bond and participate comfortably while recognising that the company values their presence, their career trajectory, and their relationships with one another.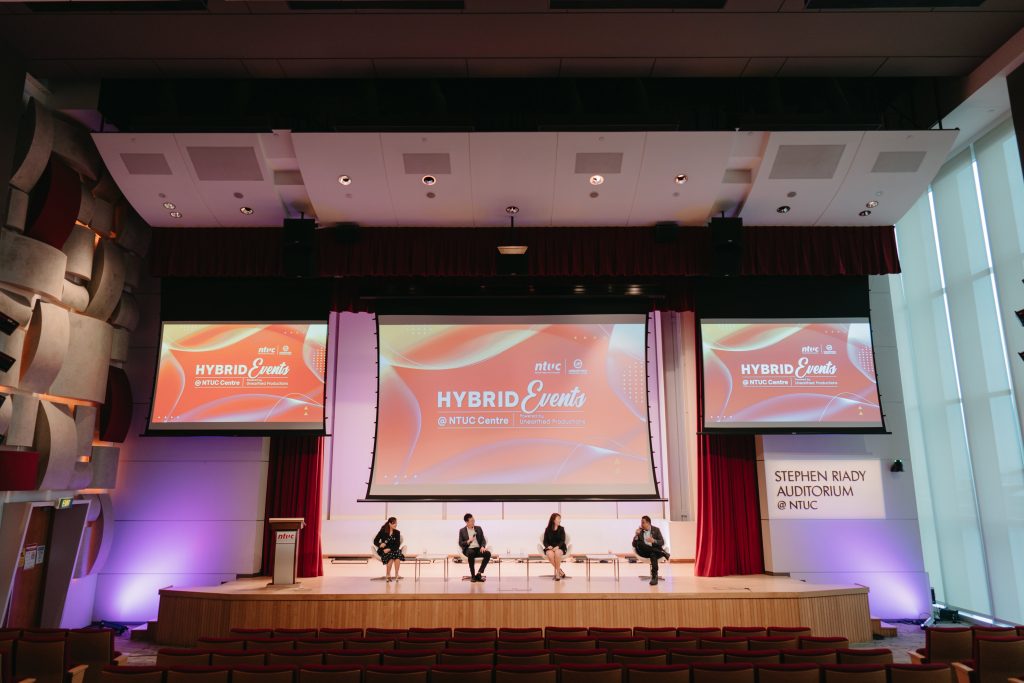 5. Hybrid work arrangements
Hybrid work arrangements have been adopted by many brands and companies ever since the start of COVID-19. In fact, it does not seem to be going away anytime soon. This is because hybrid work arrangements offer employees additional benefits and some flexibility regarding their work schedule.
Actually, hybrid work arrangements can increase employee satisfaction and improve employee engagement in many ways. 
One example would be through empowering employees to balance their work and home life. This gives them the ability to manage their own time to pursue side projects. 
Another great benefit Is the fact that it allows employees to choose a conducive work environment that works best for them. In the long run, this betters employee productivity.
At Unearthed Productions, we specialise in corporate events such as awards ceremonies and dinner experiences. We are an award-winning event agency, so we are capable of customising corporate events for your brand and executing them seamlessly.
Keen to improve your company's employee engagement? Contact our Experience Managers to learn more about how Unearthed Productions can offer you customised solutions and help you boost your employee engagement in no time.
Book a complimentary consultation or contact us at +65 6242 8032 (Call).
New to Unearthed Productions?
Get in touch with us and get ideas for your next experiential marketing event.



Reconnect with your Experience Manager to brainstorm your experiential marketing event strategy for 2023.
Our Venue Partners
Engage Theatres @ Suntec Singapore | NTUC Centre | Pan Pacific Singapore | Carlton Hotel Singapore | PARKROYAL on Beach Road