Here at Unearthed Productions, nothing is more important to us than connecting with our clients on a deeper level than ever before. For us, the only goal that we have in mind is to help you bring your hybrid events and virtual events to life. No matter how big or small, our dedicate team is here to help.
Our comprehensive, 360-degree event solutions allow you to rethink the ways in which event planning can take place. With extensive industry experience hosting some of the largest hybrid and virtual events in Singapore, along with a strong team of experienced managers, technical personnel, and creatives, we strive to create, innovate, and ideate a one of a kind event experience for you and your audience.
From there, all you have to do is sit back, relax, and enjoy the show.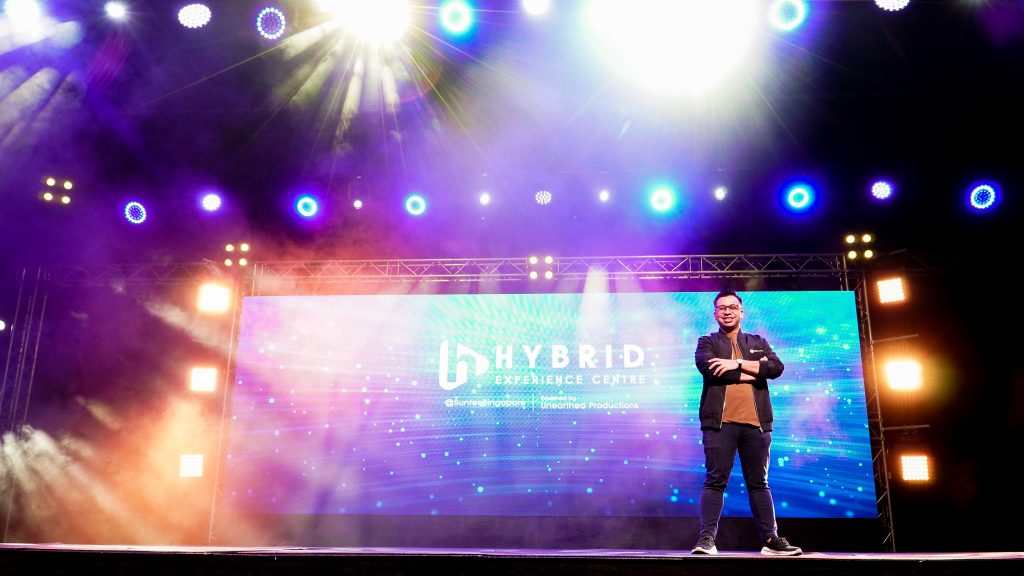 Our mission is simple – we strive to align our resources, expertise, and capabilities with our clients' vision. From there, we collaborate, communicate, and create alongside our clients to ensure a seamless experience that results in an event designed to generate engagement and create a buzz around your brand.
At Unearthed Productions, we do so much more than simply plan events. We recreate, reimagine, and redefine what's possible for event planning with comprehensive event solutions. Our high-touch-service in an increasingly automated world brings a breath of fresh air to our clients' vision, so that we can work together to create innovative concepts and engaging content that keeps your prized audience aware and connected to your brand.
From conferences and webinars, to unique experiences for gala dinners and celebrations, we can handle it all. And not only that, but we enjoy handling it all. We're firm believers that the world has changed for the better, and the virtual spaces that we now occupy serve as the perfect platform to bring together people from all around the world to enjoy one another's company.
Collaborate With Us Today
Ready to collaborate on your next virtual event or hybrid event? Our team is standing by to connect with you today and help you bring your unique vision to life.
FIND OUT MORE ABOUT OUR SERVICES ON HOW WE CAN SERVE YOU OR
CHECK OUT WHAT WE HAVE DONE SO FAR.