How Lazada boosted awareness of its LazMall and LazMall Prestige channels and drove online-to-offline shopper engagement
How Lazada boosted awareness of its LazMall and LazMall Prestige channels and drove online-to-offline shopper engagement
BEST RETAIL / SHOPPER MARKETING (SILVER) • BEST EXPERIENTIAL MARKETING (BRONZE) • BEST IMMERSIVE EXPERIENCE (BRONZE) 

IN-PERSON EVENT | AUDIENCE ENGAGEMENT |
BRAND ACTIVATION
How Lazada boosted awareness of its LazMall and LazMall Prestige channels and drove online-to-offline shopper engagement

BEST RETAIL / SHOPPER MARKETING (SILVER)
BEST EXPERIENTIAL MARKETING (BRONZE)
BEST IMMERSIVE EXPERIENCE (BRONZE) 

As the leading e-commerce platform in Southeast Asia, Lazada is home to more than 300 million products from over 400,000 sellers and international brands. These brands are featured in the LazMall and LazMall Prestige channels, which aim to offer shoppers greater peace of mind with an authentic-products-only promise.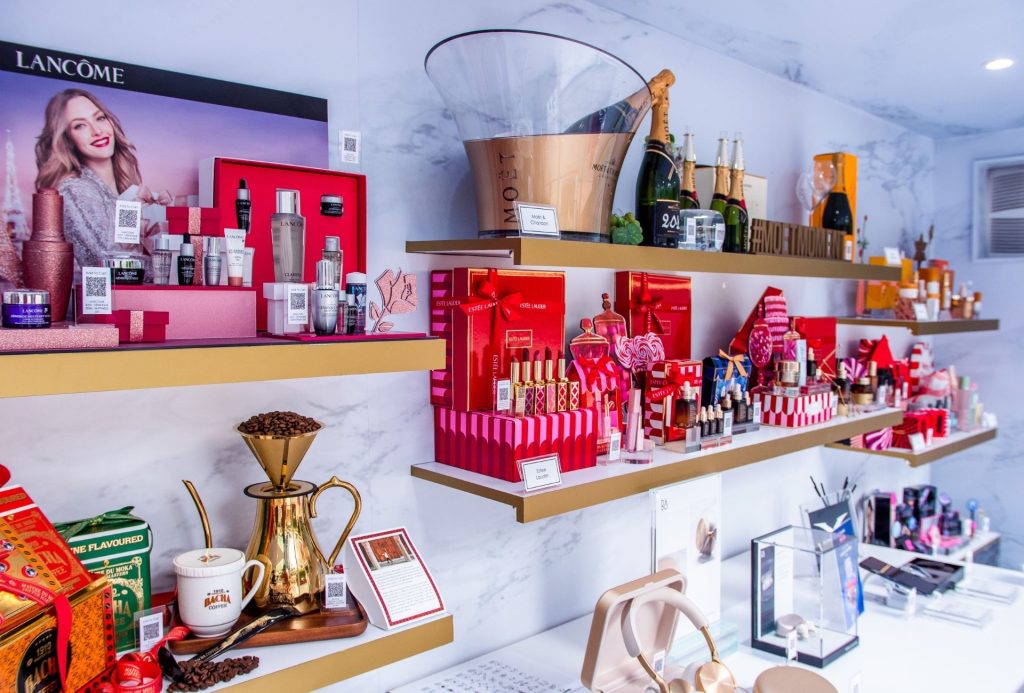 Following its appointment as the official e-commerce partner of Orchard Road Business Association (ORBA), Lazada wanted to headline the year-end festivities on Orchard Road with a pop-up store. Located in the heart of Orchard Road, the Lazada Festive Pop-Up would run from 1 Dec 21 to 2 Jan 22.
To appeal to the chic, sophisticated shoppers on Orchard Road, the LazMall- and LazMall Prestige-branded store carried a selection of more than 80 unique holiday-inspired gift sets and limited-edition merchandise from over 20 brands, including Muji, Lego, Bang & Olufsen and Estée Lauder.
Each product was accompanied by a QR code that led shoppers to its listing on LazMall or LazMall Prestige, where they could purchase the items and have them delivered. This effectively combined the immediacy of offline shopping and the convenience of online shopping.
But to truly connect and engage with shoppers along Orchard Road, Lazada needed more than just an enticing range of products – it had to deliver a pop-up shopping experience unlike any other before it.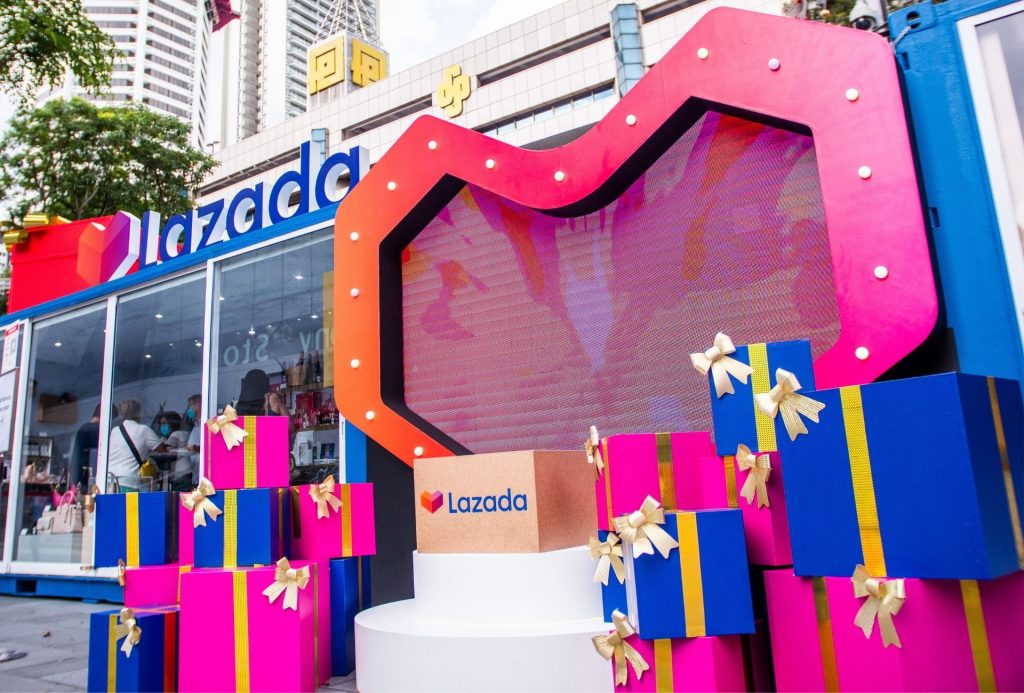 Working with a pair of nondescript 16 sqm containers provided by Lazada, we first focused on how we could transform them into two giant, eye-catching gift boxes to match the holiday theme.
The centrepiece was a larger-than-life representation of Lazada's iconic 'heart gram' logo, complete with a custom-programmed LED wall. For many shoppers, this was the perfect opportunity for social media snapshots.
We also installed a mystery-prize vending machine that was designed to work seamlessly with the Lazada app. At $2 a pop, shoppers could exchange a ticket that they bought on the app for a surprise from the vending machine.
Other activities include furoshiki, or traditional Japanese wrapping cloths, gift-wrapping workshops and calligraphy classes every weekend. Adventurous shoppers could put their newfound skills to good use at a DIY gift-wrapping station that came with an array of cards, ribbons and markers for them to personalise their presents. 
From conceptualising the design of the pop-up to building the set to planning the activities, we brought Lazada Festive Pop-Up to fruition in just 1 month.
The Lazada Festive Pop-Up succeeded on three counts: celebrating Lazada's partnership with ORBA in style, boosting the awareness of the authentic-products-only promise of the LazMall and LazMall Prestige channels and championing online-to-offline shopper engagement.

earned in media coverage from the likes of The Straits Times, Channel NewsAsia, HardwareZone and many more

hours' worth of attention captured from shoppers on Orchard Road

shoppers who visited Lazada Festive Pop-Up

mystery prizes won from the vending machine

attendees for the furoshiki gift-wrapping workshops and calligraphy classes
Create your next in-person, hybrid or virtual event with us today
We can't wait to connect and bring your unique vision to life.