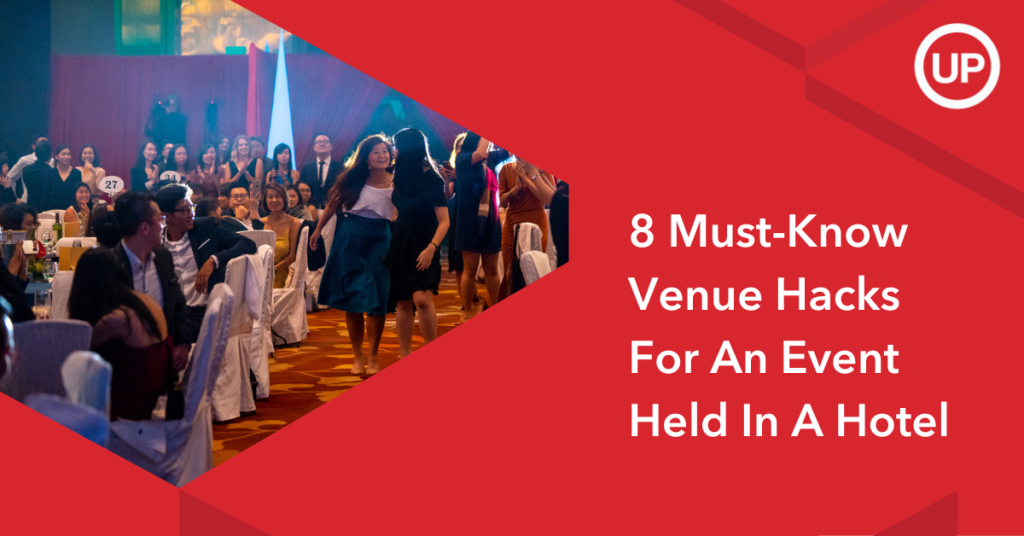 It's not a surprise hotels rank highly among the choices for an event venue. Most hotels offer a range of spaces designed to fit any number of guests and host a diverse range of events, whether it's an awards ceremony, a dinner experience or a conference.
But that isn't the only benefit of holding your event at a hotel. Don't forget to ask your hotel's event planner these questions and uncover all the hidden perks that will take your event experience up a notch.
1. Do you provide food tasting?
The dinner is the centrepiece of your event experience, especially if you're holding an award ceremony or well … a dinner experience. So reviewing the menu and tasting the food beforehand should be at the top of your to-do list.
Consider your guests' dietary restrictions, and don't shy away from providing feedback on the food. As snapshots of your dinner will inevitably end up on social media, great food presentation won't hurt either!
2. Can I choose the linen for my tables and chairs?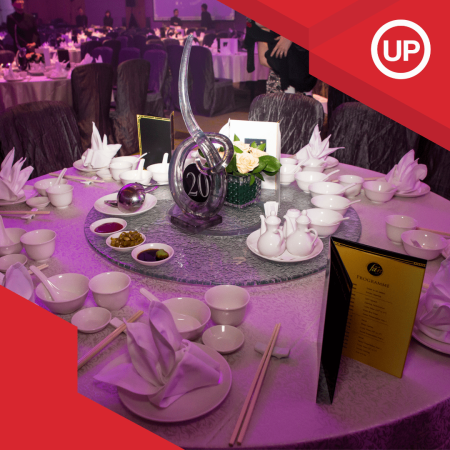 Tables and chairs at a dinner experience are dressed in custom linens to achieve a monochrome look
The furnishings at your event space are key visual elements, so don't hesitate to raise the option of switching out the hotel's default cloths for different-coloured linens that fit the theme of your event or represent your organisation or brand. You can also incorporate patterns or textures with table runners.
3. Can I have my logo on the menu cards?
The menu cards may not be part of your event space's furnishings, but they remain a huge touchpoint between you and your guests. Having your company's logo on the menu cards help to drive home your branding and the overall event experience.
4. How can I customise the rostrum?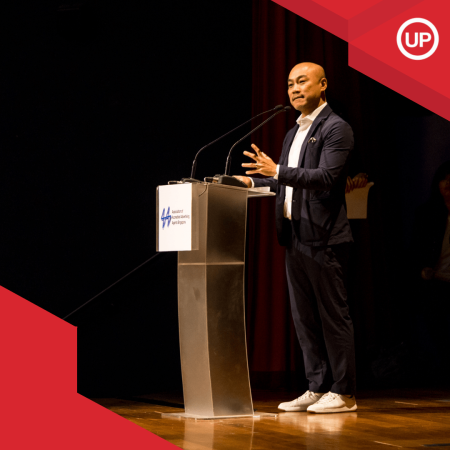 When it comes to showcasing your brand, the stage backdrop is an easy suspect. It's big and gets your message across boldly. But given that the rostrum would be at the centre of attention at any one point in time at your event, it's an equally precious piece of real estate.
Check with your hotel's event planner the customisation options for the rostrum. Some rostrums can be wrapped with a vinyl sticker, while others have the dimensions for just a logo.
5. How many complimentary parking coupons can I get?
The last thing you want your guests to worry about is the cost or extra cost of attending your event. Most event packages include complimentary parking coupons for delegates, if not a portion of your guest list.
6. Are there rooms available for my VIP guests?
Especially if you're holding a conference that spans multiple days, you want to keep in mind accommodation options for your VIP guests. It'd be more convenient for them to stay at the hotel, so you can keep them on schedule.
Even for a one-day conference, a room provides more privacy than a lounge for your VIP guests to keep themselves refreshed and ready for their tracks.
Short of being complimentary, certain rooms may be offered at promotional rates. Whichever it is, this is one detail you want to nail down with your hotel's event planner.
7. Can you sponsor the prizes?
Everyone loves a lucky draw, not least when the prizes include a stay in a luxurious hotel room or a high-tea buffet at the hotel restaurant. Don't hesitate to get these ideas to your hotel's event planner – he or she will be open to them!
8. Do you have audio, video & lighting (AVL) equipment ready?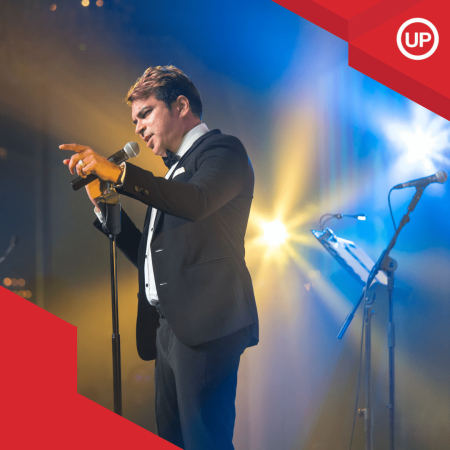 Professionally designed stage lighting helps to set the mood at a performance during an award ceremony
An event is a huge undertaking for any hotel, combining the management of the event experience itself, logistics and technical expertise. With guests embracing hybrid events, which are open to both in-person and virtual audiences, there's an increasing need for hotels to cater the latest event technology.
Cameras, along with an encoder, livestreaming software and a high-speed wired LAN connection that enable you to seamlessly broadcast to virtual audiences are essentials.
Even if you're holding a fully in-person event, a cinematic LED wall instead of projector screens and stage lighting fixtures managed by a professional lighting designer instead of generic ceiling lights go a long way in immersing your audience in your event.
Chances are any good hotel will be happy to meet your requirements on this … with a huge price tag. That's because most hotels aren't readily equipped with the latest event technology and have to 'import' the necessary equipment from a third-party vendor on an ad-hoc basis, driving up your event cost.
Instead, keep a lookout for hotels that already have their own AVL set-up or hotels with partnerships with an AVL vendor. Better yet, check that your hotel works with a one-stop event management agency, so you can get a value-for-money event package that ticks all your boxes.
Our Experience Managers are on hand to help you take the fuss out of organising and running your award ceremony, dinner experience, town hall, AGM or conference. 
Our dedicated event venues