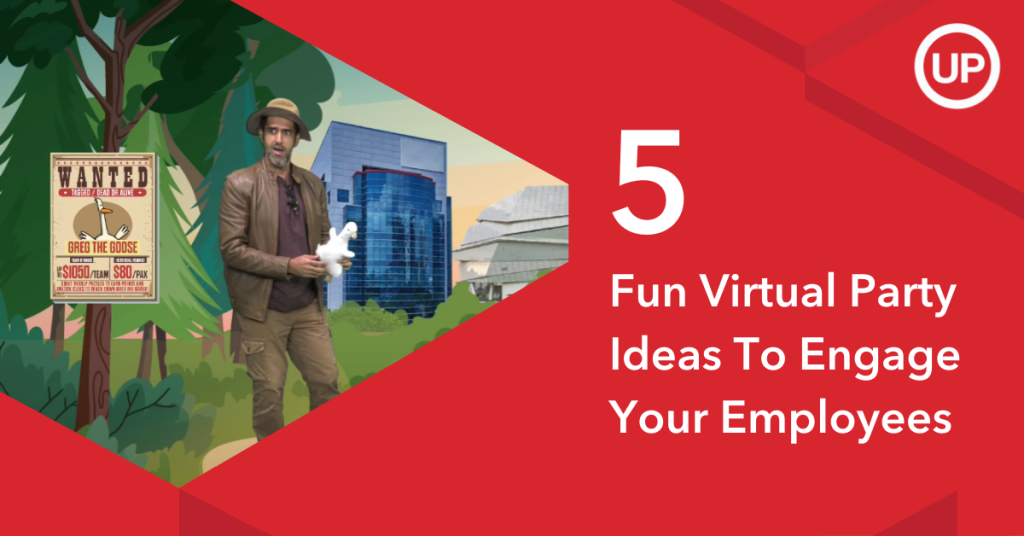 With the year almost at an end, there's no better time to let your proverbial hair down. We say skip the usual year-end Zoom meeting with a PowerPoint presentation that's filled with charts and endless rows of text.
In place, we've got some great virtual party ideas to help you bring the festive cheer to your employees and show that you haven't forgotten about their hard work this year!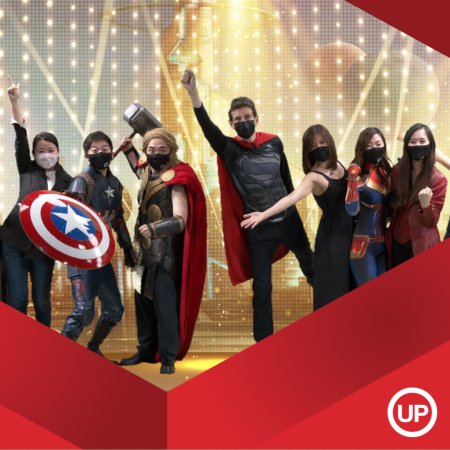 Halloween may be over, but it's hard to imagine anyone turning down the chance to dress up as their favourite characters once more. Set a theme, then challenge your team members to get creative with their outfits.
We got a handful of fun results at a virtual party that we conceptualised for our client. During the event, we also asked people to design a logo for their very own superhero team and tasked them with using their 'superhero powers' to overcome various quizzes. Suffice to say the day was saved.
If your employees love craft cocktails, one way to differentiate your virtual party is to engage a professional mixologist to guide them in whipping up their own drinks. This way, instead of settling for merely another virtual happy hour, your employees can learn more about the different ingredients and how to pair flavours.
Complete the experience by sending your employees DIY cocktail kits, so they don't have to scramble for supplies. Some bars even allow you to customise your kits to suit their taste preferences.
The goal of a scavenger hunt, like its name suggests, is to look for specific items or fulfil a set of challenges before time runs out. You may ask your employees to search their houses for something that's gold or take a photo of themselves with their oldest belongings.
We recommend an interesting story to tie everything together, so people won't feel like they're finding random objects. For example, you can get your employees to solve a missing-pet mystery by asking them to get their torchlights out and tackle spot-the-difference puzzles on the screen.
A charity drive is a versatile idea that can be incorporated in any type of virtual party to make it even more meaningful. Before starting a set of games, inform your employees that prizes will be donated to a charity of their choice. 
Besides inspiring the spirit of giving in your employees, dedicating a part of your virtual party to a charity drive gives them an opportunity to support a cause they believe in while still having fun.
Hardly a year goes by without us rubbing our hands in glee at what we might receive at this tried-and-tested gift exchange event. Traditionally, you'd pick your gift recipient from a basket full of scraps of papers scribbled with your colleagues' names. Of course, this may not be feasible today.
Fortunately, Secret Santa can be pulled off virtually too. You can use an online tool such as DrawNames to organise your participants and control who gets to draw which names. It also allows your employees to create wishlists. For added fun, get everyone to unwrap their presents live at the virtual party!
Throw a Virtual Party Your Employees Will Actually Enjoy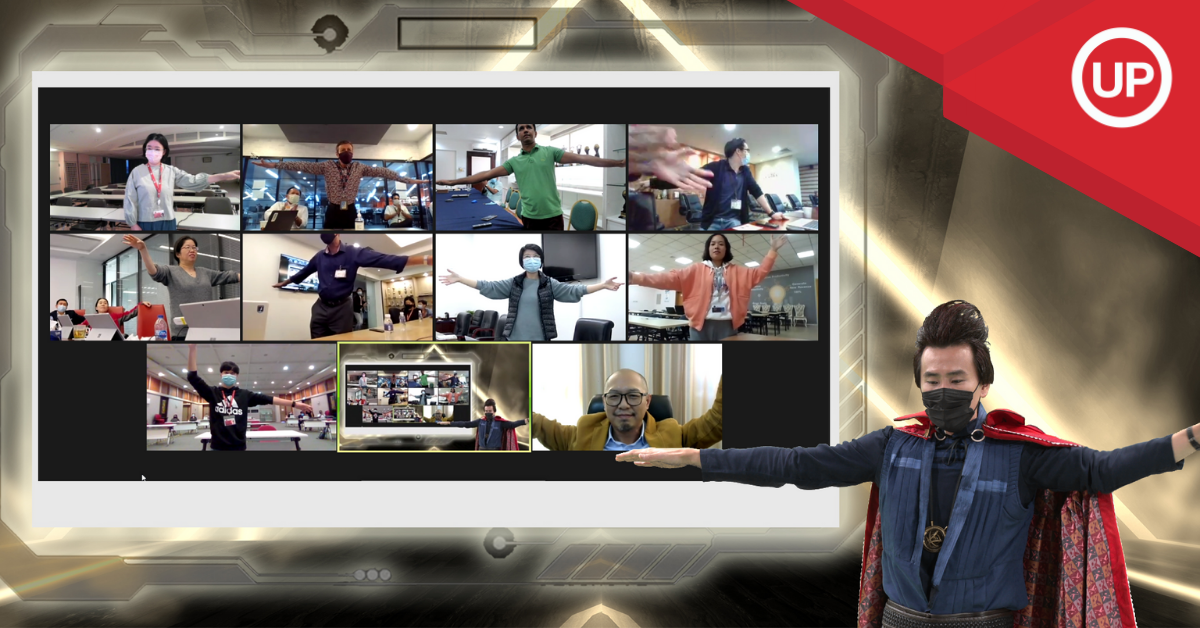 A fun virtual party experience starts with an immersive atmosphere. A 3D virtual stage, together with motion graphics, can help to convey the theme of your virtual party and sweep your employees off into another world. From there, pick out the ideas or activities that resonate with your team.
Regardless of which idea you choose to integrate into your virtual party, you don't want to miss out on getting an emcee to help deliver a cohesive narrative for the whole event and encourage a lively mood throughout.
Or take the fuss out of organising your virtual party with our full suite of virtual event solutions, including studio rental, an experienced AV crew, in-house creative support and emcee management.  
To find out more, book a complimentary consultation with our Experience Managers today or contact us at +65 8201 4088 (WhatsApp) or at +65 6242 8032 (Call).