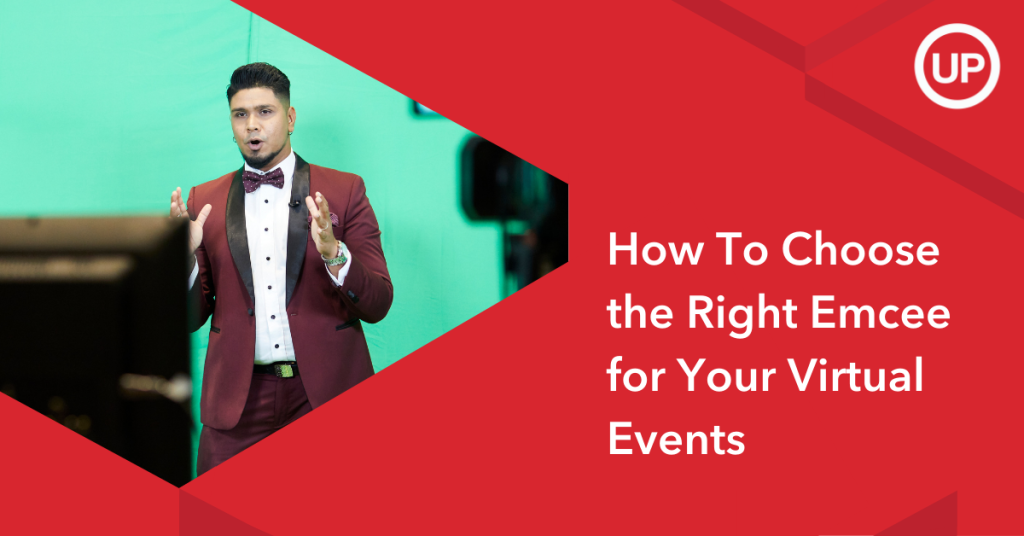 Some of the ways to engage your audience at your virtual event – whether it's an award ceremony, a conference, a dinner & dance or a product launch – include a live chat, call to actions (CTAs), gamification, Q&As, quizzes and polls.
But an emcee should definitely be at the top of your list if you're looking to deliver an event experience that your audience won't be in a hurry to forget. Besides helping to create seamless transitions between the different segments of your event, the right emcee is able to rally your audience to participate.
So how do you choose the right emcee for your virtual event? Let's consider these factors.
Your Emcee is Well Represented on Camera
While most emcees have adapted to virtual events, presenting to a virtual audience behind a camera still poses a few challenges. "The camera can pick up little things that you may not notice if your emcee was onstage," Kyle Ravin, who regularly emcees virtual events produced by Unearthed Productions, says. "For example, if your emcee isn't careful and looks away from the camera, you'll be able to immediately spot it."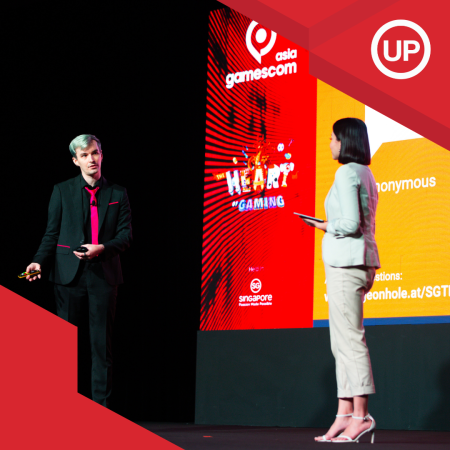 However, your emcee may need to look away from the camera when he's interviewing another person on the set or moderating a panel. For these scenarios, we recommend checking that your emcee has a similar height as others on the set, so he's able to share the same eyeline as them and look natural on camera.
With a key role to play in connecting your audience with the event, it's extremely important for your emcee to buy into the topic at hand, Kyle says. For example, an emcee who doesn't share the same values as you will probably not be a great match for your event. 
Although most emcees will have prepared themselves by researching your topic beforehand, you'll still want to ensure that your emcee is comfortable with it. If the topic is technical or industry specific, getting an insider or thought leader to moderate the conversations will prove more effective, Kyle adds. 
Here, your emcee complements the event, guiding its flow and inspiring enthusiasm in your audience. To achieve this, we advise checking that your emcee is available for a pre-event meeting, which is useful for helping him to learn more about your audience and the tone you require.
Evidently, the tone shifts with the type of event that you're holding. A conference aims to deliver key messages to its audience, so you'd expect your emcee to be direct when interacting with your participants. On the other hand, a dinner & dance is a fun-filled event that promises games and prizes for its audience, so you'd expect your emcee to sustain the energy.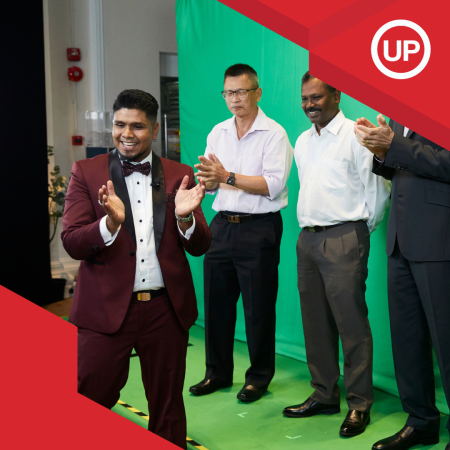 But the right emcee should understand how to strike a balance between two distinct emotions, Kyle believes. What are the opportunities for your emcee to introduce a dose of light-heartedness during your conference? At a dinner & dance, how does your emcee intend to get the attention of a distracted audience?
Virtual events add another set of challenges to these questions. Kyle, who sometimes performs magic tricks while emceeing, has had to tweak his repertoire to engage an audience who is now more attracted to visuals. "I can't ask the audience to pick a card from behind a screen!" He jokes.
Your Emcee is Able to Ad-lib
Regardless of how thoroughly your virtual event is planned, it's difficult to predict when technology may break down on you. One of the hallmarks of a good emcee is his ability to stay calm in the face of hiccups and think on his feet, Kyle says. "The whole team may be scrambling to fix the problem behind the scenes, but the emcee needs to carry on with the show without alerting the audience to what's happening," Kyle says.

Choose from our network of trusted emcees to host your virtual event. Our Experience Managers are also on hand to help you take the fuss out of organising and running your hybrid or virtual event, whether it's a webinar, a conference, an AGM, a town hall meeting, an award ceremony, dinner & dance or a product launch. 
Create your next hybrid or virtual event experience with us today! Book a complimentary consultation or contact us at +65 8201 4088 (WhatsApp) or at +65 6242 8032 (Call).