Hybrid Event Cue Sheet Template
Ensure a smooth execution of your hybrid event with the actual cue sheet of The Purple Parade 2021, the largest hybrid community event in Singapore in 2021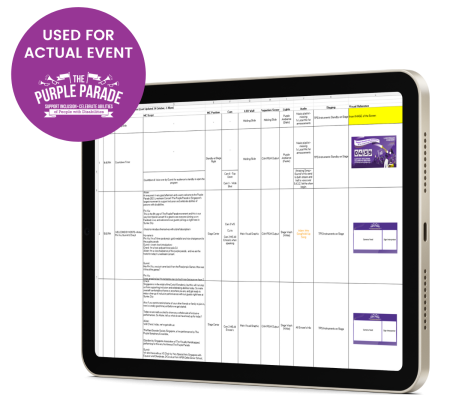 When you fill up your cue sheet with the right details, you'll be able to: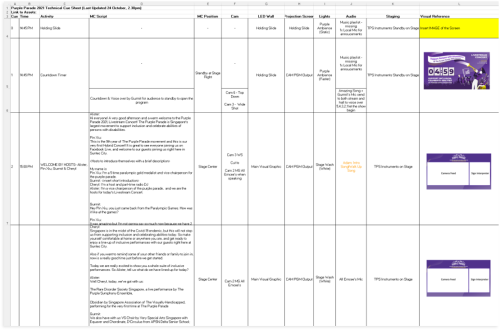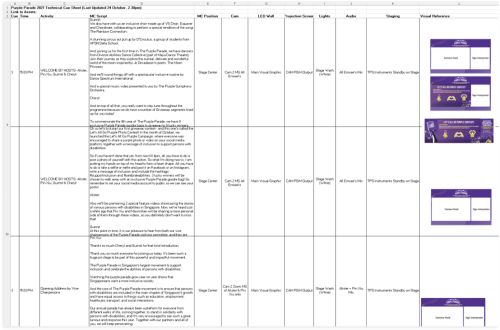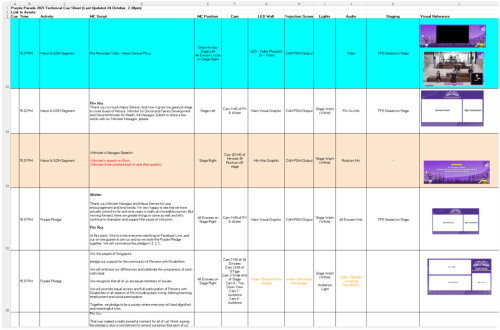 With so many different team members and pieces of production equipment to manage at your hybrid event, it can be tricky to plan who does what at which time, and how he or she should do it. 
That's why we have put together the Hybrid Event Cue Sheet Template, which is adapted from the tried-and-tested cue sheet that we used to successfully execute The Purple Parade 2021, the largest hybrid community event in Singapore in 2021. 
Best of all, the template is fully customisable, allowing you to organise your ideas for execution in advance and more effectively rehearse for your hybrid event.
Complete the form to download your template