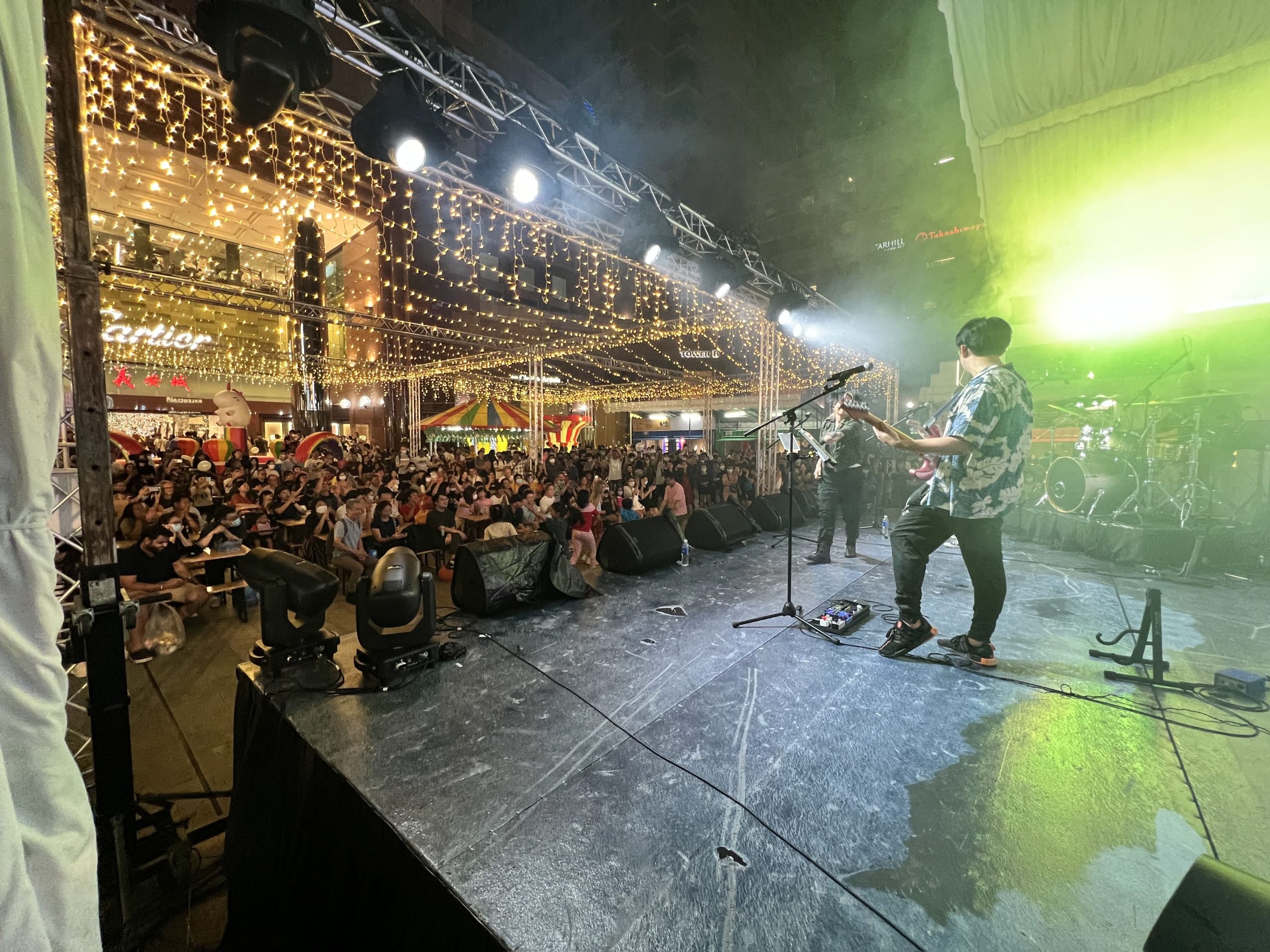 7 Dec 2022 – Unearthed Productions is kicking off Christmas celebrations on Orchard Road today with the Great Christmas Village. The carnival, which runs till 2 Jan 2023 at the Ngee Ann City Civic Plaza, is the result of a long-standing partnership between Unearthed Productions and Orchard Road Business Association (ORBA).
Visitors can expect a host of family-friendly attractions, including Singapore's first-ever all-white carousel, inflatable bouncers and amusement rides such as a pirate ship, swings, teacups and trackless trains. Those who are looking to get their hands busy can participate in workshops teaching ink painting, tapestry weaving and clay modelling.
Aside from these, the Great Christmas Village is home to a food village and a beer garden. Among the many vendors is Specialty Thai Grills, which was flown in from Bangkok, Thailand. Other popular F&B options include VeganBurg and Magnum and Ben & Jerry's Ice Cream.
The Great Christmas Village also marks the first time outdoor live music is returning to Orchard Road since 2019. Every Friday, Saturday and Sunday leading up to Christmas, local artistes such as Jack & Rai, The Lorong Boys, The Cold Cut Duo, Fyrdauz Macbeth and 53A will be performing on stage.
"We are proud to be partnering with ORBA to bring back the festive cheer to Orchard Road. The Great Christmas Village has always been a fixture on everyone's calendars, and we think it's a great platform not just for people to have fun but also for them to be exposed to the talents of our local bands," Vaidesh Ramesh, Event Experience Manager at Unearthed Productions, says.
"That is what makes this event extra meaningful and special."
For the full performance schedule, visit https://upsg.me/great-christmas-village-performances
About Unearthed Productions
Unearthed Productions is a full-service event management agency based in Singapore. Empowered by a team of creators, strategists and experts who are deeply passionate about content, audience engagement and event technology, Unearthed Productions delivers a complete suite of event solutions that allow event organisers to seamlessly execute an award-winning event experience. Producing over 100 events annually, Unearthed Productions is the trusted partner of both organisations and venue owners in the region and around the world.
About Orchard Road Business Association
Founded in 1998, Orchard Road Business Association (ORBA) – operating under the auspices of the Singapore Tourism Board – manages Orchard Road and represents the interests and welfare of businesses operating along Orchard Road. ORBA's mission is to preserve, promote, improve and facilitate business through events, business development, marketing and promotion.
Membership in ORBA is open to Orchard Road stakeholders and non-stakeholders who are affiliated with lifestyle businesses along Orchard Road. To date, there are 120 members in the association, including the owners and management of shopping malls, department stores, leading retailers, hotels and restaurants.
For more information, please visit www.orchardroad.org.
###
For media enquiries, contact
Loh Yong Jian
Head of Marketing, Unearthed Productions
+65 8399 6020
yongjian@unearthedproductions.com.sg