Digital event planning and event management have become more important than ever due to the COVID-19 pandemic. For a while, only virtual events were possible due to safe distancing requirements. However with economies and countries beginning to open up, and worldwide vaccinations taking place, hybrid events and meetings are beginning to reemerge in the virtual event scene.
What is a hybrid event?
Hybrid events blend virtual and in-person elements in the same event. This can take various forms, such as having a mix of live and pre-recorded segments, or broadcasting a series of in-person talks over virtual platforms to create a hybrid conference.
In some industries such as fashion or technology, we're already seeing creative and engaging hybrid events take center stage. Paris Fashion Week 2020 marked the iconic event's foray into hybrid events, featuring traditional runway shows from major names like Christian Dior that were also streamed online for the benefit of a worldwide audience.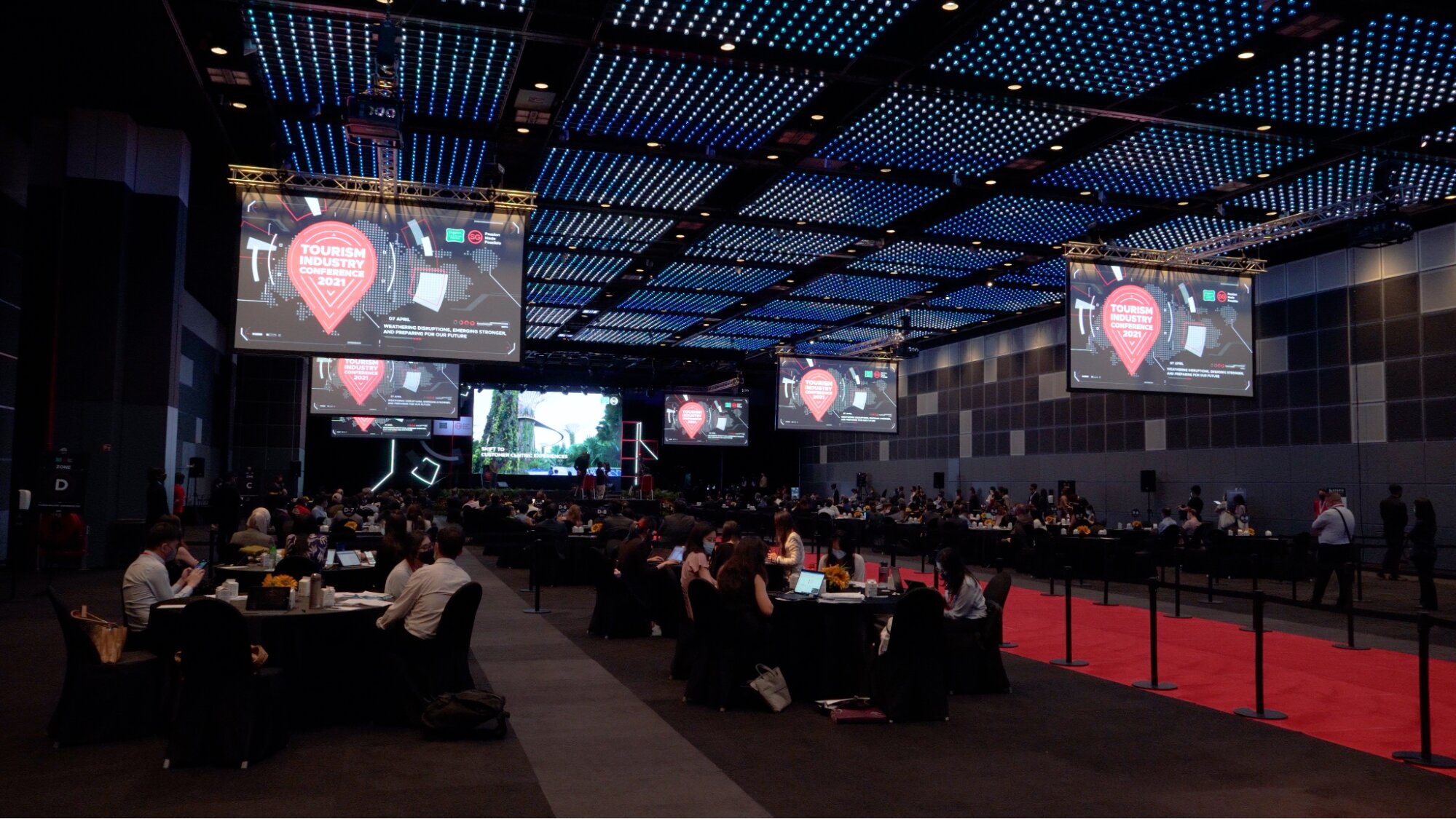 Why should I have a hybrid event?
Holding a hybrid event gives you an edge over virtual events when it comes to connecting to your audience and shaping the message of your brand, especially when done in a safe and controlled environment. With options to pre-record or broadcast speaker presentations available, you can even expand your speaker list to include participants from all around the world without having to worry about last-minute flight cancellations or travel restrictions.
On a smaller scale, corporate events such as company-wide dinner and dance nights can broadcast live performances and entertainment to employees working from home. This can improve inclusivity for employees or participants who are required to stay at home or unable to leave the house due to factors like childcare needs.  Blending virtual and in-person elements can increase the authenticity and energy of your event, all while keeping participants and audiences safe. Get in touch with our corporate event planners in Singapore for more information.
Let Unearthed Productions help plan your hybrid event
Unearthed Productions' Hybrid Experience Centre has all that you need to plan, execute, and broadcast your hybrid event to your participants. Our Hybrid Events Package includes venue booking, world-class amenities and catering, accessibility elements, and end-to-end solutions to ensure your event runs smoothly. Get in touch with us to find out more about taking your hybrid event to the next level.