Case Study - Award Ceremony
How SATS connected with and celebrated the achievements of its global workforce in a fun and memorable way
Case Study – Award Ceremony
How SATS connected with and celebrated the achievements of its global workforce in a fun and memorable way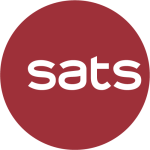 SATS is Asia's leading provider of gateway services and food solutions, with operations in more than 14 countries across the region. Attributing its success to people-focused leadership, SATS holds the annual PCEO Awards to recognise individuals and teams who have made stellar contributions to the company's growth through innovation.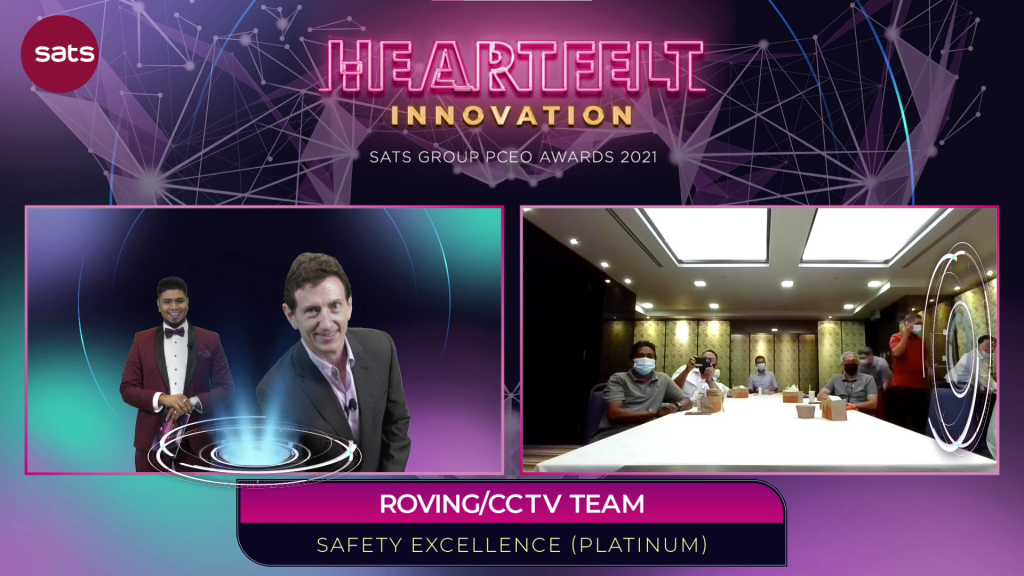 Due to prevailing Covid-19 restrictions, PCEO Awards 2021 was livestreamed to the majority of its audience. But this didn't diminish the importance of creating a hybrid event experience that conveyed the same fun atmosphere and grandeur of a physical award ceremony. After all, no one wanted to be reminded of the effects of the pandemic at a celebration.
Spanning SATS' offices in Singapore, Malaysia, China and India, the celebration was huge. So SATS also challenged us to deliver a seamless hybrid event experience, both to the in-person audience at the venue and the team members who were tuning in to PCEO Awards 2021 virtually.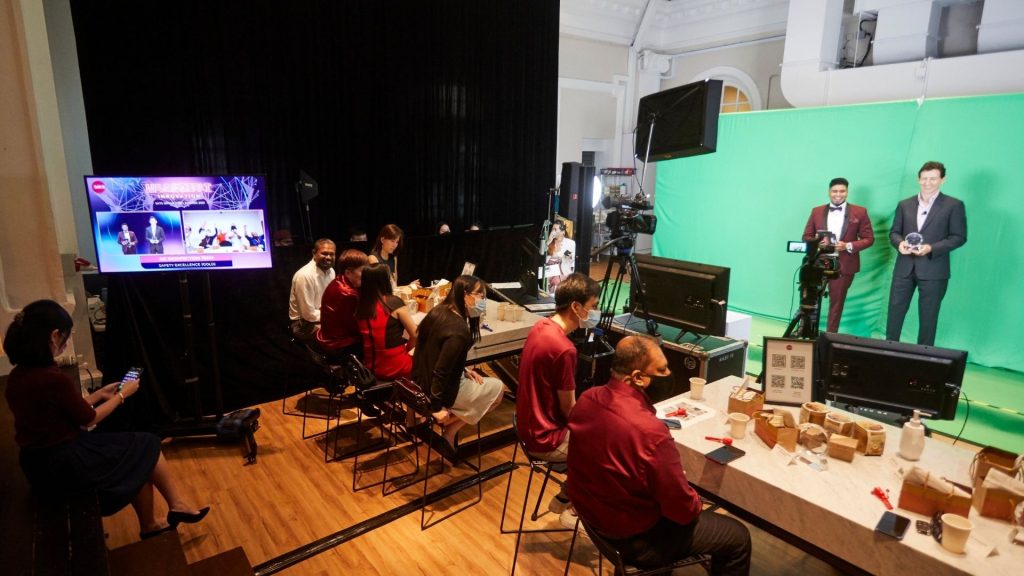 We set about converting the preferred venue for PCEO Awards 2021 into a broadcast-ready studio, complete with 4K cameras, studio lighting, teleprompters and a green screen. From the studio, our livestream specialists could effectively manage multiple feeds from the different satellite venues and package them for the show.
We also worked with the emcee to design a light-hearted programme aimed at engaging both in-person and virtual audience members, who got off their seats for various dance alongs and toast. At the same time, our in-house creative team supplied motion graphics to enliven the virtual experience.
SATS reported that we created an enjoyable and memorable programme for its audience, while award recipients were satisfied with the hybrid event experience. Relive PCEO Awards 2021 in figures.

venues PCEO Awards 2021 was livestreamed to and from

in-person audience members 


Create Your Next Hybrid or Virtual Event with Us Today
We can't wait to connect and bring your unique vision to life.